Rockbands für Schwerhörige
>> AC/DC Klassiker "TNT"
>> Alice Cooper Ttl. "Poison"
>> Deep Purple Klassiker "Smoke On The Water"
>> Golden Earring Klassiker "Radar Love"
>> Led Zeppelin div., Klassiker "Stairway To Heaven"
>> Pinkfloyd.com div., Klassiker "Money"
>> Rammstein Ttl. "ich will"
>> Sensational Alex Harvey Band Ttl. "Isobel Goudie"
>> Ted Nugent div., Klassiker "Stranglehold"
>> Uriah Heep div., Klassiker "Gypsy"
>> Van_Halen div., Klassiker "Ain't Talkin' 'Bout Love"
weitere Rockbands:
Aerosmith, BlackSabbath, Doors, JudasPriest, Metallica, Nazareth, Queen, RollingStones, ThinLizzy, ...
lexikalisch >> http://de.wikipedia.org/wiki/Kategorie:Rockband
Beginners >> http://youtu.be/-RM6I96_Hn0
Tipps ins >> FORUM
Rockmusik Musik Gitarren Rocker Jugendkultur Dialog-Lexikon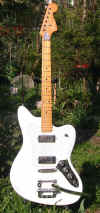 << vergrößern >>